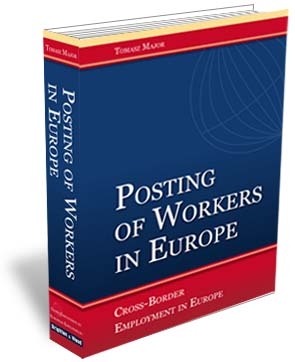 CROSS-BORDER EMPLOYMENT IN EUROPE
Książka Tomasza Majora "Posting of Workers in Europe."
Jest to jedyne w Europie kompleksowe opracowanie n/t delegowania.
Imponująca książka zawiera starannie przygotowane komentarze z praktycznymi przykładami.
Jest to obowiązkowa lektura dla każdego, kto deleguje pracowników za granicę.
Tomasz Major od siedemnastu lat kreuje transgraniczne delegowanie w Europie. W książce tej zebrał i zaprezentował w języku angielskim praktyczną wiedzę n/t delegowania w Europie.
To niewątpliwie Biblia delegowania w Europie.